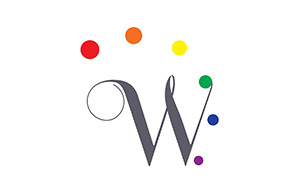 Weddingay.com online
Weddingay.com is finally online !

The idea was born in 2005 and in the following year trademarks and domain were registered. The project was pending for lack of time to dedicate to it for several year and finally it was presented at "No Frills" Fair in Bergamo (Italy) on 27th and 28th September 2013.
What does Weddingay.com offer?
Since in Italy no law has been yet approved for the recognition of LGBT marriages, Weddingay.com provides to the LGBT Community the opportunity to celebrate a symbolic union or to spend an unforgettable Honeymoon in the beautiful scenery offered by such unique destination as Italy is, with its landscapes, its blue sea and its sun, its artistic and cultural history, and many other fascinating features!
What is a Symbolic Ceremony?
The symbolic ceremony consists in exchanging promises of love, honour, respect and support. A formal declaration in front of a celebrant to ratify this union. The symbolic ceremony can take place in the most spectacular scenery of Italy : Luxury hotels, palaces, villas, terraces, gardens , castles, boats and a gondola just to name a few …
Honeymoon in Italy
Weddingay.com offers tailor made Honeymoons according to the tastes, preferences and budgets. Thanks to our special arrangements with the best Hotels chains, exclusive Hotels and Resorts throughout Italy we are able to organize dream journeys and stays, an unforgettable experience!
Are you a Hotel? A wedding location? A professional photographer? …Would you like to sign up on weddingay.com?
For more information, send an email to info@weddingay.com
and we will reply within 24 hours !