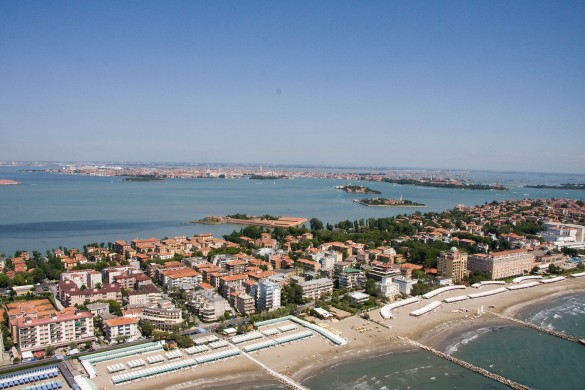 Veneziagay online
Venice is a worldwide famous city especially for its uniqueness.
To paraphrase the poet Diego Valeri, Venice a city so beautiful that it seems "a game of fairy Morgana" …. " … Churches, Palaces and Gardens … suspended between two turquoises: that of the sea and the sky." Venice is unique and unchanged!
Venice in the late nineteenth and early twentieth century was one of the main male gay tourist destinations for its undeniable beauty but also thanks to the tolerance which the gay travellers of the time were welcomed. How can we forget the Alberoni beach and the beautiful Hotel Des Bains, today a luxury residential location, where Thomas Mann set the gay love affair of the mature composer Von Aschenbach for the young Tadzio of "Death in Venice"?
Then, after the war, the identification of the different Lido beaches to the families and the absence of local people and the total lack of night entertainment offers have erased the interest of a part of the gay tourism which, in addition to art and culture asks for something more that can be found in other Italian cities, if not abroad.
Nevertheless, in recent years, very timidly there is a gay scene that is growing: if not primarily in the historic centre, which offers the most diverse solution, gay friendly hotels can be found in the immediate vicinity, on land like some local "gay friendly "activities are starting to compete with the nearby Padua.