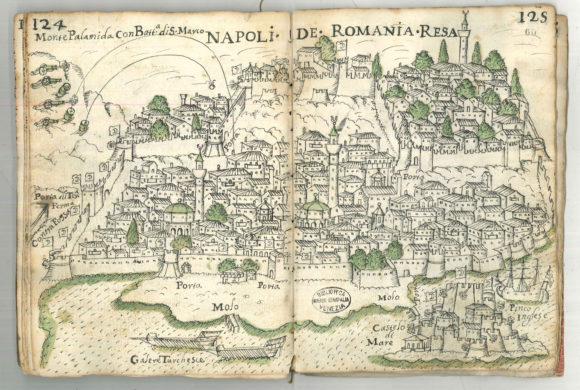 Querini Stampalia: The last crusade. Francesco Morosini in the historiography of the Serenissima from 27 Feb. to 16 June 2019
Querini Stampalia: The last crusade. Francesco Morosini in the historiography of the Serenissima from 27 Feb. to 16 June 2019
This project is one of the events of the Celebrations for the 400th anniversary of Francesco Morosini's birth, Venetian admiral and commander and on the 17th century Venetian political and military history.
The exhibition, set up in the Sala del Portego of Palazzo Querini, is based on the personal library and papers of the public historian Pietro Garzoni, preserved at the Querini Stampalia Foundation, integrated with the precious and rare coins and medals belonging to the Intesa Sanpaolo Collection.
The autograph manuscript of Pietro Garzoni's Istoria della Repubblica is the central element of the exhibition, accompanied by the printed edition and by Vincenzo Coronelli's engravings dedicated to Garzoni, as well as by the manuscripts of reports and news of the Morea and the Aegean Sea that served as a basis for his work. A vivid representation of the places and events of the time is offered by cartographic and graphic documents such as the map of the peninsula and kingdom of Morea and the views of the fortresses of the area, together with the very detailed drawings and engravings of battle schemes.
The manuscript Military diary of the Morea expedition, that is, report on the fortresses conquered in the kingdom of Morea under the command of the General Captain Francesco Morosini describes the history of the conquest of the cities and fortresses.