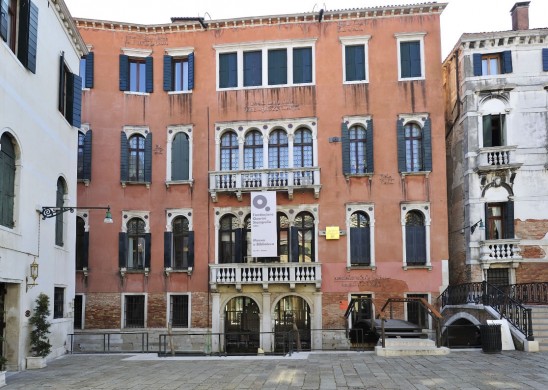 Querini Stampalia reopens to the public
INFO:
Castello 5252 - 30122 Venezia
Tel: + 39 041 271 1411
Fax:+ 39 041 271 1445
fondazione@querinistampalia.org
Web Site
Querini Stampalia reopens to the public
From 23 May to 21 June 2020 Museum, Scarpa Area, Intesa Sanpaolo Collection and temporary exhibitions (starting on Saturday 23 and Sunday 24 May) will only be open with free admission on weekends (from 11.00 a.m. to 5.00 p.m.) for a limited number of visitors at the same time. To access, booking is necessary by writing to: museo@querinistampalia.org .
Entry to the Foundation is allowed only to users and visitors already equipped with personal protective equipment (gloves and masks) and upon signing a self-certification.
In addition to the permanent collections, it is possible to visit the following temporary exhibitions until August 31st:
Giovanni Querini Stampalia. The man, the enterpreneur, the philantropist  The new world in which Giovanni lived for seventy years (1799-1869) coincides with the period of the decline of Venice, the fall of the Venetian Republic and the French and Austrian dominations. Interested in promoting the economic, moral and cultural growth of the city, he is strongly aware of the changes. His will, establishing in1869 the Fondazione Querini Stampalia, is a political and cultural manifesto of great value, testimony to these transformations. 150 years have passed. Over this period the Fondazione has tried to remain faithful to those wills, despite the changing times and the mutations of the social, cultural and political reality. Passing through the XX century with its tragedies, adapting to the extraordinary technological advances, the Fondazione has always been a critical and sensible protagonist of the intellectual and cultural history of our country.
The wardrobe and the Cafeteria are not open to the public.