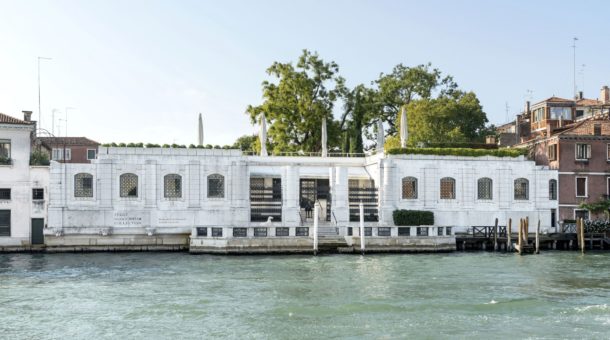 Peggy Guggenheim Collection Venice – News, July
Peggy Guggenheim Collection Venice – News, July
On Monday, July 14, from 7 pm to 9 pm, last appointment of Happyspritz@guggenheim in collaboration with Aperol Spritz and Radio Italia, official radio of the event. Entrance ticket is 12 euro, reduced to 5 euro for holders of the Young Pass – the under-26 Guggenheim membership. The museum is fully open for visiting; each admission is valid for two free spritzes; DJ music in the garden.
Venezia Jazz Festival – July 21st, at 9.00 pm at the Peggy Guggenheim Collection
On the occasion of the Venezia Jazz Festival. The museum hosts Jack Savoretti in concert. The museum and the temporary exhibition will be open. Admission, from 7.30 pm on, is 14 euro.
For further information: jazz@venetojazz.com
For reservation: prenotazione@guggenheim-venice.it
EXHIBITION: THROUGH AUGUST 31, 2014
FOR YOUR EYES ONLY. A Private Collection, from Mannerism to Surrealism
Curated by Andreas Beyer
This exhibition, curated by Andreas Beyer, presents for the first time to the public the private Collection of Richard and Ulla Dreyfus-Best, based in Basel. On view are approximately 110 paintings, sculptures, drawings and artefacts ranging from the Middle Ages to the present including works byArnold Böcklin, Victor Brauner, Pieter Brueghel the Elder, Giorgio de Chirico, Salvador Dalí, Max Ernst, René Magritte, Gustave Moreau, Heinrich Füssli, among many others.