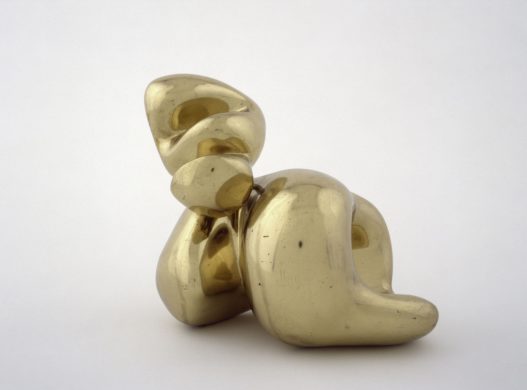 Peggy Guggenheim Collection: The nature of Arp – April 13 – September 2, 2019
INFO:
Peggy Guggenheim Collection
Palazzo Venier dei Leoni
Dorsoduro 701
I-30123 Venezia
tel: +39 041 2405.411
fax: +39 041 520 6885
e-mail: info@guggenheim-venice.it
Web Site
Peggy Guggenheim Collection: The nature of Arp – April 13 – September 2, 2019
Curated by Catherine Craft and organized by the Nasher Sculpture Center, Dallas, first venue of the show. This exhibition will investigate in depth the achievements of Jean (Hans) Arp (1886-1966), one of the most important and multifaceted artists of the modern era, whose experimental approach to creation, radical rethinking of traditional art forms, and collaborative proclivities resonate with the wide-ranging character of art today. A founder of the Dada movement and pioneer of abstraction, he developed a vocabulary of curving, organic forms that moved fluidly between abstraction and representation and became a common point of reference for several generations of artists.
The seven works by Jean Arp nowadays belonging to the Peggy Guggenheim Collection provide a rich starting point for this exhibition, as Arp was the first artist to enter Peggy Guggenheim's collection with his small bronze sculpture Head and Shell (Tête et coquille) dated 1933. She then added sculptures,  reliefs and works on paper to her holdings..
PHOTO:  Jean (Hans) Arp – Head and Shell, ca. 1933
Polished brass (cast 1930s) Height: 7 3⁄4 in. (19.7 cm); length: 8 7⁄8 in. (22.5 cm)
Peggy Guggenheim Collection, Venice © 2019 Artists Rights Society (ARS), New York/VG Bild-Kunst, Bonn / © Jean Arp, by SIAE 2019
Free tours of the exhibition are offered daily at 3:30pm ; museum ticket purchase required.