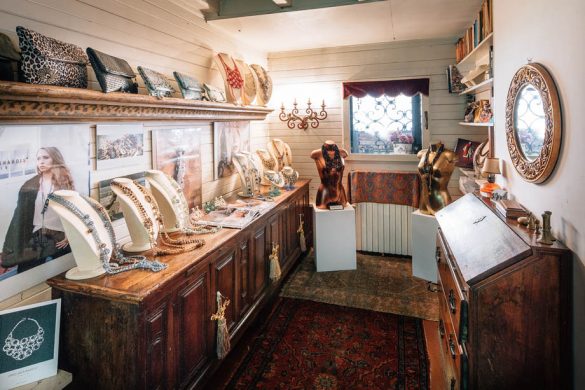 ORSOLA MAINARDIS Atelier Venice-Dorsoduro
INFO:
Dorsoduro, 394
30123 Venezia
e-mail: showroom@orsolamainardis.it
tel.: +39 348 934 2892
Riceve solo su appuntamento / By appointment only
tel.: +39 348 934 2892
Web Site
ORSOLA MAINARDIS Atelier Venice-Dorsoduro
Born in Venice, grew up with a passion for art, design & photography, and everything that expresses creativity.
She began in the field of women's clothing, with the design of jewelry from original and refined materials as Murano glass and crystals.
At the beginning of 2000, Orsola opened her first Atelier in her home in the heart of Dorsoduro district, not far from Peggy Guggenheim Collection. Here, she develop new craftsmanship techniques that combine traditional and modern working-methods and make it possible to experiment with unusual combinations of materials.
The collections of Orsola Mainardis are not intended to be worn every day, but they offer uniques pieces, each of which represents a world in itself that expresses individuality and taste, as in a Venetian painting: luxury and at the same time the statement of an open attitude, relaxed, inde-pendent and personal.
Each jewels are undoubtedly "beautiful" and valuable, yet again comfortable and simple. Jewelry and accessories, everything in the name of uniqueness, reaching out to the limits of a glance.
By appointment only – e-mail: showroom@orsolamainardis.it or call +39 348 934 2892