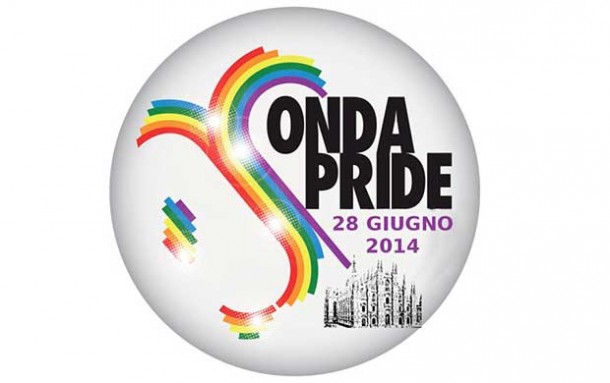 Onda Pride 2014
The Italian Movement, Lesbian-Gay-Bisexual-Trans-Queer and Intersex (LGBTQI) celebrates this year, 20 years of "Pride" in Italy. Leading The "Wave Pride 2014" was the Roma Pride on June 7 celebrating the twentieth Pride of the Capital.
On June 28th, the date of the International Gay Pride, will take place the Pride of Alghero, Bologna, Catania, Lecce, Milan, Naples, Palermo, Perugia, Turin, Venice. On July 5th the first Pride Parade  in Syracuse and then, on July 19th, the first Pride Parade in Reggio Calabria.
Gay Pride Week in Venice:
June 21st 2014 at 7:00 pm "Summer & People Free"  Party
WOOD Via Giovanni Felisati 19 Mestre Venezia
"Summer & People Free": dance + drag queen + buffet.
June 21st 2014 at 9:00 pm Teatro –  PULS(T)AZIONI
Teatro La Murata Via Giordano Bruno, 19 Mestre Venezia
Il percorso che ci siamo proposti di mettere in scena affronta il tema della trasformazione per la realizzazione del sé.
June 22nd 2014 at 05:30 pm  Conference
Sala Grande San Leonardo San Leonardo, Cannaregio 1584 – Venezia
Incontro: Cittadinanza LGBT – Quali Diritti/Quali Prospettive
Gay, lesbiche, bisex e transessuali quale cittadinanza è possibile oggi in Italia?
Intervengono: Sergio Lo Giudice, Yuri Guaiana, Antonio Rotelli. Modera: Giuseppe Sartori
June 24th  at 07:00   pm  Conference
Ex Ospizio occupato in Fondamenta Terese, Dorsoduro  – Venezia
Queer Chat with Barbara X
The queer environment and presentation of the Barbara X books, a woman who has lived the experience of the gender transition.
June 25th  at 06:30   pm  Conference
Sala Grande San Leonardo San Leonardo, Cannaregio 1584 – Venezia
Strategie e buone prassi per una scuola più inclusiva.
Intervengono: Luca Trappolin, Margherita Bottino, Chiara Baiamonte, Camilla Seibezzi
June 26th  at 06:30 pm  Conference
Imagina Cafè, Campo Santa Margherita  – Venezia
Donatella Lanzarotta presenta: "Corpi ad arte. La drag queen e l'illusoria consistenza del genere."
Se c'è una città in cui una Drag Queen dovrebbe sentirsi a casa, quella città è Venezia…
June 27th  at 09:00 pm  Party
Freakbar, Viale della Repubblica, 20   – Treviso
Waiting for Venice Pride…the Party!
LGBT Treviso invites all to attend  to the Friday Gay Night, before the regional event!