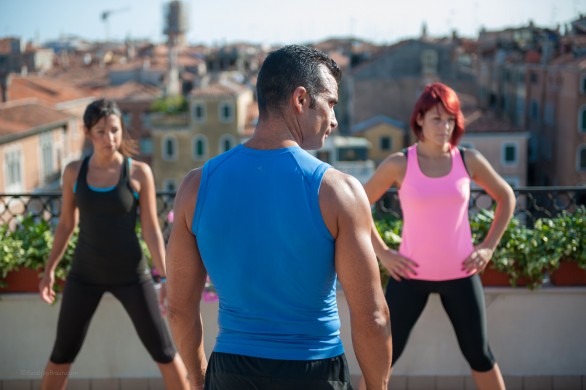 Morning Tone Up Tour
INFO:
Ornella Naccari - ON VIEW Experiences & Weddings
info@on-view.com
tel.: +39 338 6144512
Morning Tone Up Tour
Why not discovering Venice walking or running with a personal trainer?
A healthy "morning Tone up" and a special walking or jogging tour of the Venetian monuments, leaded by a fitness expert with a good knowledge of the city.
Keep fit and stay in shape when the daily life of a large tourist city has not begun yet. Right after dawn, crossing bridges and running through narrow streets admiring the historic beauty of Venice on a path that takes you to Piazza San Marco still very quiet and silent and there sip your first morning cappuccino!
The Fitness tours are custom tailored to help you to get the most of your time meeting your preferences and abilities, to achieve your fitness, relaxation and curiosity goals in discovering Venice still so unusual and original!
The availability of Fitness Tour varies throughout the year depending on the season and the availability of the trainer.