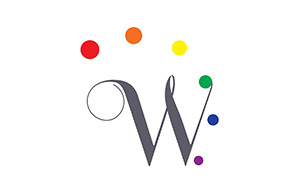 LGBTQ WEDDINGS & HONEYMOONS: North America Partnership
Info
Tel: +39 338 6144512
tel: +39 347 0035115
e-mail: info@weddingay.com
Web Site
LGBTQ WEDDINGS & HONEYMOONS: North America Partnership
We are specialized in unique LGBTQ same-sex weddings and travel adventures in the Veneto region such as the Riviera di Brenta. We love choosing out-of-the ordinary venues and island locations, but we can also work with the most noted classic Venice hotels.  
We are on-line since 2011 and a licensed travel agency and tour operator from 2017. Since then we have been considered one of Italy's primary suppliers of same-sex travel, weddings and honeymoon adventures.
We have created special weddings in other popular Italian cities like Rome and Verona, and have designed spectacular events in Sicily and Umbria too. We cater to all tastes and budgets – from tiny secluded gems in fairy-tale towns, to sprawling olive and lemon groves in rural areas, to southern Italy's "Sassi" of Matera, prehistoric dwellings that are perfect for dramatically beautiful and luxurious "cave weddings".  
Our USA Travel Agency partner is Divertimento Group (DG) La Dolce Via Travel (Hinsdale, Illinois) an International Gay and Lesbian Travel Association member (IGLTA). Thanks to this partnership, we will now be able to work with U.S. couples on planning the most unique and stimulating LGBTQ travel adventures and same-sex weddings in Italy.
For more information, please contact: info@on-view.com
For U.S. couples – please contact: Rosanne@ladolceviatravel.com  630.887.8983 (office)
630.336.6857 (mobile) – 810.821.9558 (fax)  1-844-4-GOITALY (1-844-446-4825)  www.ladolceviatravel.com