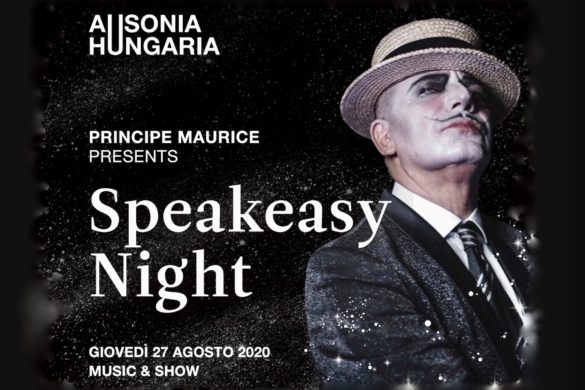 SPEAKEASY NIGHT – Giovedì 27 Agosto – Hotel Ausonia Hungaria
SPEAKEASY NIGHT – Giovedì 27 Agosto – Hotel Ausonia Hungaria
Il Principe Maurice presenta Speakeasy Night, Music & Show dalle 21:00 alle 23:00.
Experiences the classy, exclusive and funny of the new 20′. Sound designer: Francesco Trizza.
Abbiamo avuto il piacere di assistere alla prima del 6 Agosto e, l'atmosfera creata dal principe Maurice nella bellissima terrazza liberty del Hotel Ausonia Hungaria è veramente magica: un tuffo nel tempo nelle melodie e nei luoghi della Belle Epoque!
Dopo cena con consumazione libera dal cocktails menù a partire da € 12.00 a persona.
Solo su prenotazione.
Informazioni e prenotazioni telefonando al +39 041 2420060 oppure inviando una mail a info@ausoniahungaria.com
Appuntamenti passati:
06 agosto – 13 agosto – 20 agosto