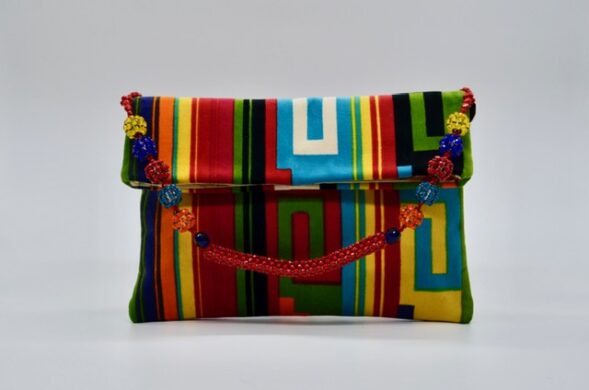 Golden Age – The New Venetian Collection by Orsola Mainardis
INFO:
e-mail: showroom@orsolamainardis.it
tel.: +39 348 934 2892
web site
Golden Age – The New Venetian Collection by Orsola Mainardis
Orsola Mainardis' jewellery creations, the "Golden Age – Collection", celebrate the majesty of Venice through the centuries. On the occasion of the 1600th anniversary of the most famous city on water, the Venetian artist presents to the world a collection of new accessories, waiting to be discovered. The exclusive design of this limited edition features Venice, its ancient history that still lives on in the preciousness and refinement of local craftsmanship, and the source of inspiration for Orsola Mainardis Jewels. But the surprises don't end here. To mark the long-awaited anniversary, the artist has created an unparalleled capsule collection of jewellery accessories starring precious vintage Venetian velvets.
Colourful, bright creations in which the sheen of antique fabrics meets that of glass crystals, conveying typical Venetian elegance to the world. Orsola Mainardis dedicates, through her creativity, her tribute to her city, the Serenissima, by transforming each piece in her limited collection into an ode to Venice. Real pieces of art, each uniquely designed and decorated, making up a sort of exhibition. One-of-a-kind creations, just like the marvellous city whose birthday is the 25th of March. That's why the "Golden Age" collection by Orsola Mainardis dedicates the artist's best wishes to Venice with a number of events during the Spring / Summer 2021.
More information: call +39 348 934 2892 o send an e-mail to showroom@orsolamainardis.it by appointment only.