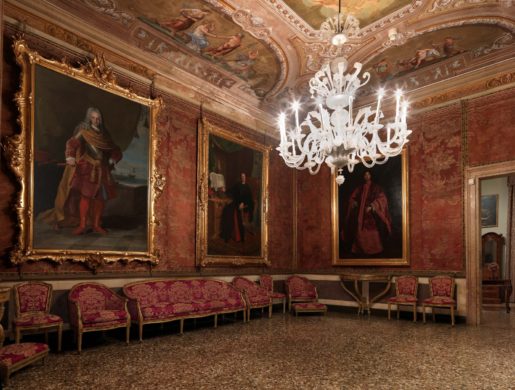 Fondazione Querini Stampalia
INFO:
Castello 5252 - 30122 Venezia
Tel: + 39 041 271 1411
Fax:+ 39 041 271 1445
fondazione@querinistampalia.org
Web Site
Fondazione Querini Stampalia
A Home for Art. Where History and Modernity read the signs of the Times Together
A sixteenth-century palace stands on the water, its architectural spaces by Carlo Scarpa, Valeriano Pastor and Mario Botta acting as a backdrop to concerts, meetings, exhibitions, workshops and special events. Its windows open onto the world while casting a backward glance at its history and collections: this is the Fondazione Querini Stampalia. The last descendant of the family, the cultured and philanthropic Count Giovanni, bequeathed it to the city in 1869.
The library has grown over the years. It now contains over 370,000 books, of which 32,000 are directly accessible in the reading rooms, which are open until late and on public holidays, just as the Fondazione's benefactor stipulated. The collections include a nucleus of incunabula and sixteenth-century manuscripts, atlases and maps, which together with the Querini Stampalia family's private archive, bear witness to the history of Venice and its territory.
The museum home appears lived in even to this day. It is the model of a patrician palace, containing original furnishings and a vast art collection: Giovanni Bellini, Lorenzo di Credi, Jacopo Palma il Vecchio, Bernardo Strozzi, Marco and Sebastiano Ricci, Giambattista Tiepolo, and glimpses of Venetian life by Pietro Longhi and Gabriel Bella. There are over 400 paintings from the fourteenth to the twentieth century, most of them by Venetian and Veneto artists.
From 21 November 2018 the Fondazione Querini Stampalia welcomed the artistic treasures of the former Cassa di Risparmio di Venezia, which is today Intesa Sanpaolo. The major collection is housed in the large third-floor rooms. Moving through the rooms, visitors will be able to admire Venetian works of art dating from the 16th to the 20th century, ranging from paintings to sculptures, from furnishing to clocks and from drawings to etchings. Of particular interest are two paintings by Canaletto, the large sketch of Paradiso (Paradise) by Domenico Tintoretto, and that of The Last Judgement by Giambattista Tiepolo, as well as works by other Venetian masters, all the way up to Caffi and Ciardi. The sculptures include works by Arturo Martini and Alberto Viani. The layout design is overseen by architect Michele de Lucchi. The exhibition is curated by Professor Giovanna Nepi Scirè.
An elegant bookshop, a friendly café and a secret garden with Eastern connotations. This is an unusual Venice, in which the emotion of art and beauty reside.
Opening hours:
Library and reading room
Tuesday – Saturday 10am–midnight
Sundays and bank holidays 10am–7pm
Museum and exhibitions
Tuesday – Sunday 10am–6pm
tickets € 14,oo / concessions € 10,oo Foundation tickets include admission to temporary exhibitions.
Free admission for under-19s. Free admission for Venetian residents on Sundays.
Closed Mondays