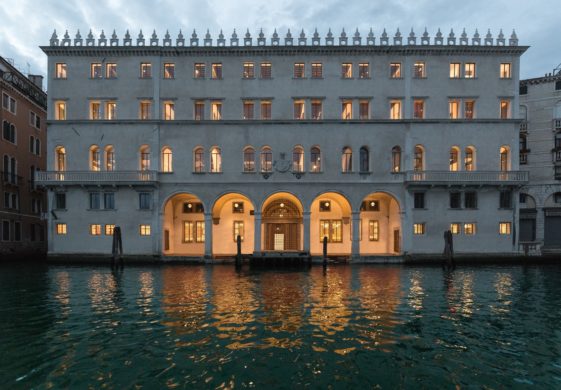 FONDACO DEI TEDESCHI by DFS: Luxury Shopping in the heart of Venice
Info
Calle del Fontego dei Tedeschi,
Rialto - Venezia
Tel: +39 041 3142000
FONDACO DEI TEDESCHI by DFS: Luxury Shopping in the heart of Venice
Book an ON VIEW Experiences  through our Travel Agency and you can have a 10% discount on the T Fondaco Stores and at AMO Cafè and Restaurant.
T FONDACO DEI TEDESCHI
Shopping experience in the Fondaco, since 1228 part of the city's landscape, located just a few steps from the Rialto bridge on the Grand Canal. T FONDACO is dedicated to bringing together the world's most celebrated luxury brands with locally sourced artisan collections all in a only one space.
GROUND-FLOOR: GIFT, FOOD and "AMO", the Bistrot of Alajmo family
The ground-floor food market features premium gourmet products and Italian wine, a curated selection of locally handcrafted artisan products and exclusive Venice's souvenirs.
AMO MMXVI: Located inside the atrium of the luxury department store. A Coffee house, a Cocktail Bar and a restaurant with a wider range of dishes including items fresh from the Rialto market, three styles of pizza and not-to-be-missed Alajmo classics like a savory potato cappuccino.
Open from 10.00 a.m. till midnight.
FIRST FLOOR & SECOND FLOOR: WATCHES & JEWELRY, FASHION & SHOES
The first and the second floor, host an exceptional collection of the most desired Italian and International fashion luxury brands.
FIRST FLOOR: JEWELRY, FASHION & SHOES
The jewelry department: offers exclusive products of the most desirable maisons.
SECOND FLOOR: WATCHES, FASHION & SHOES
The second floor encloses the one space in town entirely dedicated to multi-brand luxury watches, with a unique selection of brands.
THIRD FLOOR
The third floor opens on the salon dedicated to woman's shoes.
BEAUTY
An entire floor dedicated to the best in class of make-up, skin care and fragrances with exclusive brands and products.