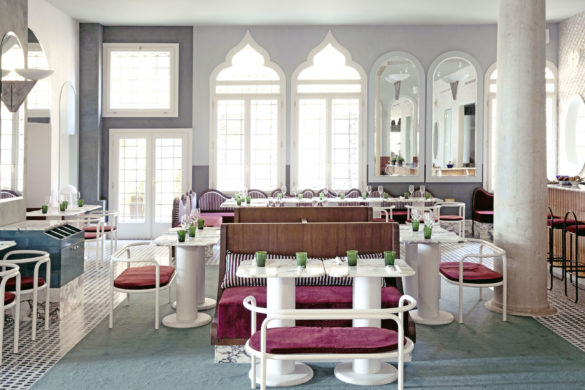 Experimental Cocktail Club & ADRIATICA Restaurant
INFO:
Fondamenta Zattere
Dorsoduro, 1410/1412
I - 30123 Venezia
tel: +39 041 0980201
e-mail: adriatica@palazzoexperimental.com
Web Site
Experimental Cocktail Club & ADRIATICA Restaurant
Experimental Cocktail Club Venice follows the tradition of the first Parisian Experimental Club, famous for the creation of some of the most influential cocktail bars and restaurants in the world,more than 10 years ago. After Paris and London, also in Venice, a mix of know-how and local products with the "Experimental" magic touch.
Carefully chosen wine list and culinary delicacies made exclusively with local products.
Direct private entrance from the Giudecca Canal.
With a private entrance too, adjacent to the Bar and the Reception of the Hotel, the RISTORANTE ADRIATICA combines fresh, seasonal products from the Adriatic Sea and from the surrounding area, re-interpreting them "à la façon" Experimental. Venetian tradition revisited in a new contemporary way.
Experimental Group has carried out a large conversion project of the ancient Palazzo Molin , which belonged to the Stucky family . The Palace hosted for many years the historic headquarters of the legendary Adriatic Naval Company.
The interior décor has been designed by the famous French designer Dorothée Meilichzon who was able to re-evaluate the lagoon tradition with an elegant touch of contemporary restyling.