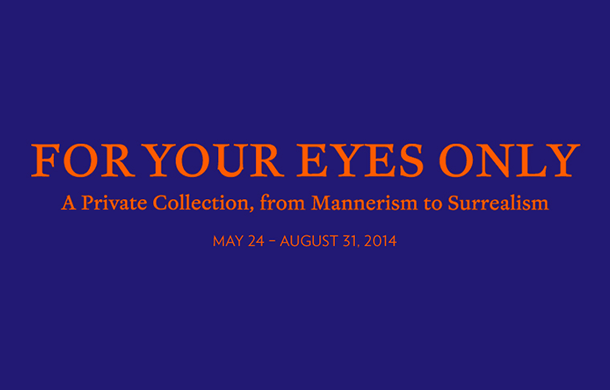 Happy Birthday Peggy!
Tuesday, August 26th, at 09.00 p.m. will take place the traditional Concert only for the Peggy Guggenheim Collection members.
News: Safilo Group, joins Intrapresæ to celebrate its 80 years.The friendship between the Safilo Group and the Peggy Guggenheim Collection dates back to 1994, when Safilo launched an edition inspired by of the iconic butterfly-shaped sunglasses created for Peggy Guggenheim by artist Edward Melcarth. Safilo, since its founding in 1934, has promoted and enhanced eyewear as an art, as an expression of aesthetic beauty and creativity as well as an emblem of skilled craftsmanship and savoir-faire.
The private collection  FOR YOUR EYES ONLY- from Mannerism to Surrealism will continue till August 31st. The private Collection of Richard and Ulla Dreyfus-Best, of Basel presents approximately 100 paintings, sculptures, drawings and artefacts ranging from the Middle Ages to the present including works by Arnold Böcklin, Victor Brauner, Pieter Brueghel the Elder, Giorgio de Chirico, Salvador Dalí, Max Ernst, René Magritte, Gustave Moreau, Heinrich Füssli, among many others.