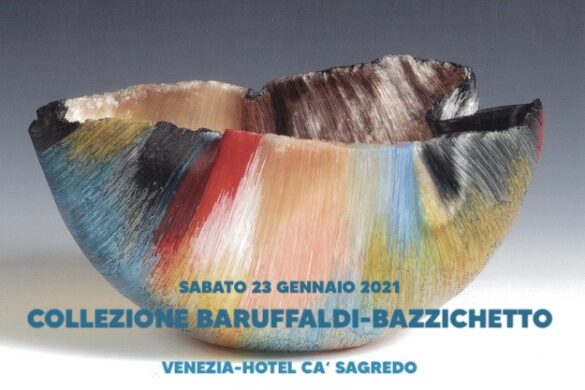 Auction of Baruffaldi-Bazzichetto Collection- Ca' Sagredo Hotel 23rd January 2021
Auction of Baruffaldi-Bazzichetto Collection- Ca' Sagredo Hotel 23rd January 2021
Saturday 23rd  January at 02.00 p.m.  Action Baruffaldi – Bazzichetto Collection, will take place at the Hotel Ca 'Sagredo in Venice.
The auction includes: Old Paintings – Art of the Twentieth Century; Contemporary Artists – Graphics; Important Murano Glass pieces and various curiosities.
To see the Catalogue click here!
For more information click here!
The Lots exhibition can be visited by appointment from Monday 18 to Friday 22 January 2021 fro 10.00 a.m. till 6.00 p.m.  at Ca 'Anghera, Calle del Pistor 2331 – Venice.
 Contact  by phone: +39 041 2412898 or write to: info@bacart.com