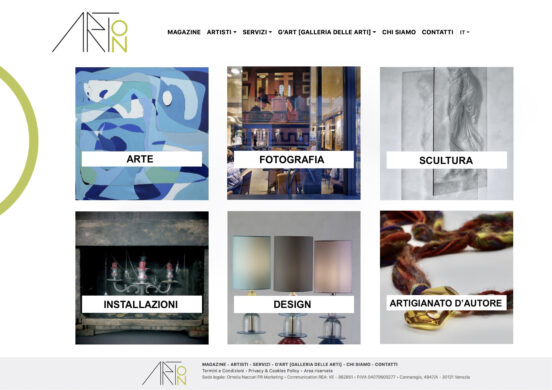 ART ON Platform on line!
ART ON – the brand-new digital gallery which displays and trades works of art, design objects and works of artistic craftmanship online. First an all-around platform of the arts. A multifaceted self- marketing tool for all those creative people who intend, both to sell their own products online and also take advantage of the promotional activity included.
The online publication via an informal and easy-going procedure suits the style of international art platforms. Not only. A treadmill cannot stop spinning, ART ON is able to arrange all promotional activities including all aspects: this platform promotes the artworks and self-promotes itself too to develop all the incredible opportunities offered by the web nowadays – video clips included. The creations are proposed to the public with a clear approach; they gain access to detailed weekly marketing campaigns and are arranged depending on the plan selected. ART ON create new web contents and publish them on the main social networks. While the new monthly magazine mainly focuses on thematic articles and interviews via connections with the contemporary world. This magazine is sent along with our brand-new newsletter by G'art [galleria delle arti].