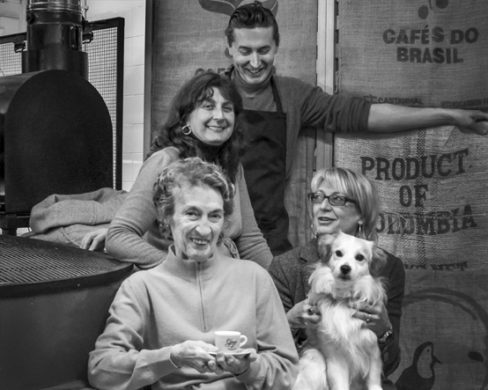 Antica Torrefazione Artigianale GIRANI – from 1928
INFO:
Castello 3727
Campo Bandiera e Moro
Venezia
Tel./Fax.: +39 041 721500
e-mail: info@caffegirani.it

Antica Torrefazione Artigianale GIRANI – from 1928
Venice was the first western city where the coffee was imported and became popular. By the beginning of the eighteenth century the number of the Coffee-Shops where the "bevanda nigra" could be tasted were 206.
To discover the process of selection, fasting, blending and sampling of high-quality coffee in Venice still today,  you may visit the GIRANI COFFEE SHOP in Campo della Bragora (named also Campo Bandiera e Moro), not far from St. Mark's Square, situated in a typical dwelling of the eighteen century just in front of The Church of San Giovanni in Bragora where the famous musician, Antonio Vivaldi was baptized.
The ancient artisan roaster shop was founded in 1928 by the grandfather of the current owners (Gigliola, the daughter and the granddaughters Roberta and Laura), Mr. Giuseppe Girani, ahas has two passions, one for the coffee and another one for the football (during the forties, he brought the "Venezia Football Club" up to the major league).
Together with famous Francesco Illy, Giuseppe Girani developed  in Trieste the passion for the coffee; but, it was in Venice where his family run artisan business took root, grew stronger and continues being renovated with devotion by his daughter Gigliola and now also by his granddaughters Roberta and Laura, who preserve unchanged the unique Venetian flavour.
The Antica Torrefazione GIRANI is open from Monday to Friday from 8.00 a.m. to 12.00 p.m.
It is possible to buy the Girani Coffee "on line (only Italy and Europe) by e-mail to: info@caffegirani.it
Photographers: Bruna Marchetti and VeneziaGay