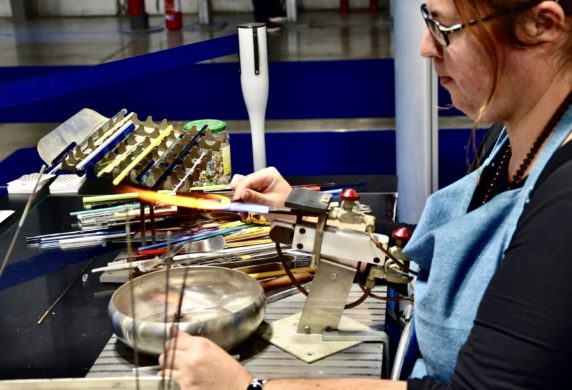 Alessia Fuga "perlera" – beadmaker
INFO:
Rio Terà S. Salvador, 12
30141 Murano - Venezia
e-mail: info@alessiafuga.com
Web Site
Alessia Fuga "perlera" – beadmaker
She is a lampworker and beadmaker based in Murano island, Venice. She opened her glass studio in 2007, only one year after her first lampwork class when she discovered a great passion and an unexpected talent. She is specialized in the production of high quality beads with captivating and original designs. Thanks also to her passion and attention to every little detail her work is well recognizible and appreciated from collectors and beads enthusiastic from all over the world. Today in her studio in Murano island, she creates her unique beads and limited series but she also theaches this antique, precious and beautiful art.
Open from Monday to Friday 9.30 – 5.00 p.m.
Preferably by appointment