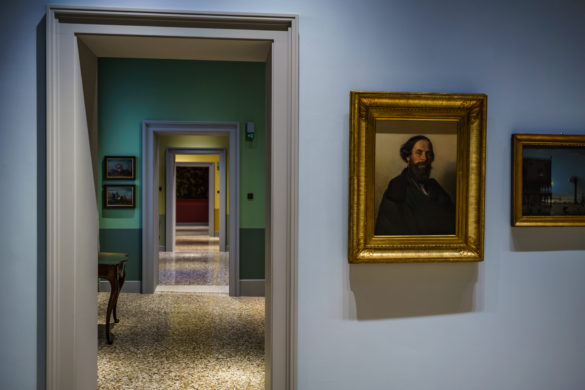 A VENETIAN COLLECTION AT THE QUERINI STAMPALIA
INFO:
Castello 5252 - 30122 Venezia
Tel: + 39 041 271 1411
Fax:+ 39 041 271 1445
fondazione@querinistampalia.org
Web Site
A VENETIAN COLLECTION AT THE QUERINI STAMPALIA
From 21 November 2018 the Fondazione Querini Stampalia welcomed the artistic treasures of the former Cassa di Risparmio di Venezia, which is today Intesa Sanpaolo.
The major collection is housed in the large third-floor rooms. Art works and furnishings are displayed as in a house museum, based on and in line with the installation layout of the Querini Stampalia collection. Moving through the rooms, visitors will be able to admire Venetian works of art dating from the 16th to the 20th century, ranging from paintings to sculptures, from furnishing to clocks and from drawings to etchings. Of particular interest are two paintings by Canaletto, the large sketch of Paradiso (Paradise) by Domenico Tintoretto, and that of The Last Judgement by Giambattista Tiepolo, as well as works by other Venetian masters, all the way up to Caffi and Ciardi. The sculptures include works by Arturo Martini and Alberto Viani.
The layout design is overseen by architect Michele de Lucchi.
The exhibition is curated by Professor Giovanna Nepi Scirè.